Mobetron: It's About Time
For the world's leading radiation oncologists, cancer treatment has changed dramatically in recent years. Electron beam technology is becoming more precise, more portable and more efficient. And the interaction and collaboration with surgical teams in the OR has meant that radiation treatment has entered a new era. An era where the procedure is successfully administered in minutes.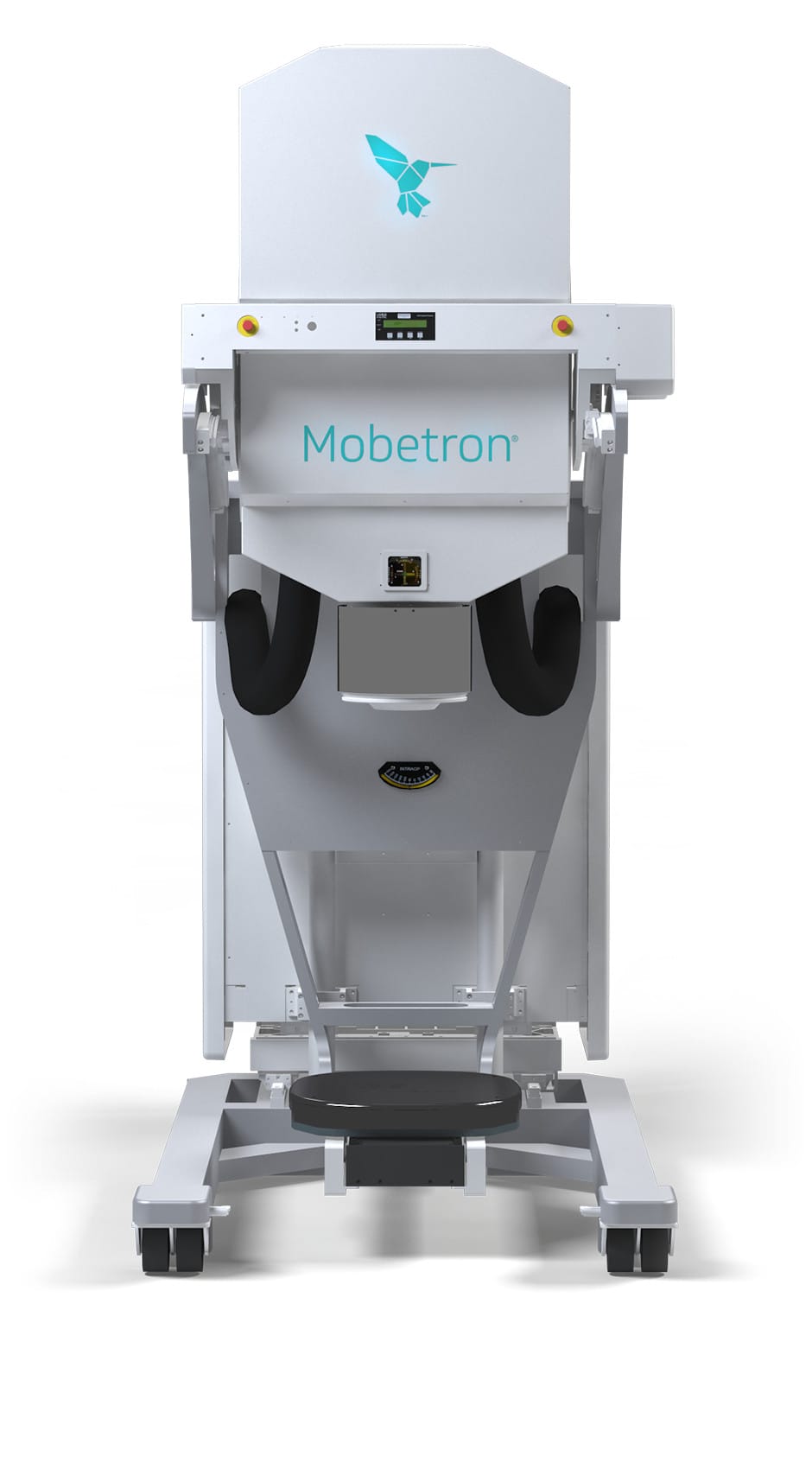 How Mobetron Works For Radiation Oncologists
By delivering the right dose at the right depth for the right volumes at energies of 6, 9, and 12 MeV. This means that Mobetron delivers an exceptional Therapeutic Ratio: maximizing local control while minimizing toxicity and sparing the patient's healthy tissue and organs.
It's about dose uniformity and a range of configurability in a highly-productive, self-shielded, portable device designed for the operating room. Mobetron is simply a better and more accurate IORT solution. Its efficiency is a compliment to your treatment portfolio. It's efficacy is proven.
Physician Success Stories
Dr. James Simon
"It was pretty clear to us that treatment with the Mobetron was superior to delivery using a linear accelerator," said Dr. James Simon, MD. He shares his reasons.
Dr. Robert Ash
Dr. Robert Ash, MD, Radiation Oncologist, from St. Joseph Hospital in Orange, California shares his experience in treating his cancer patients with IORT (Intraoperative Radiation Therapy) with the Mobetron.
Dr. Kenneth Shimizu
Dr. Kenneth Shimizu, Radiation Oncologist — from Scripps Memorial — discusses the advantages of using the Mobetron. This includes the positive effects of a shorter treatment time and the collaboration it brings to the operating room.
It was pretty clear to us that treatment with the Mobetron was superior ... Other forms of IORT employ photons, which have different penetration characteristics and aren't as sparing of normal tissue as electrons are. The Mobetron has given us the ability to tailor treatment to the individual patient. Our intent is to cure them and to limit their side effects."
Using Mobetron and delivering IORT has meant that radiation oncologists and surgeons are working more closely together. In addition, we are collaborating with surgeons at an earlier stage in the patient's care."
Mobetron Outperforms 50kV
The Mobetron Demonstration
Let's discuss how Mobetron will serve your radiation practice and improve clinical efficacy in the OR.
CALL US :
(408) 636-1020
---
OR CONTACT US :