Our Company
IntraOp® is the leading innovator of electron therapy devices for treating cancer. IntraOp's compact and mobile linear accelerators enable oncologists to deliver effective, precise, and affordable radiation therapy at the point of care.
The Mobetron® is the most comprehensive electron therapy linear accelerator system with applications in intraoperative radiotherapy (IORT) and non-invasive treatment of skin cancer. Now Mobetron is the first to offer ultra-high dose rate electron therapy for preclinical and investigational studies of FLASH radiotherapy, providing researchers an approach not possible before: Precision treatment in microseconds.
Our technology unlocks new treatment options for patients and increases the accessibility of effective treatment. Leading oncologists, hospitals, and research centers all over the world utilize IntraOp's products to improve patient care.
Based in Sunnyvale, California, IntraOp is a cancer care company dedicated to Accelerating the Cure.
---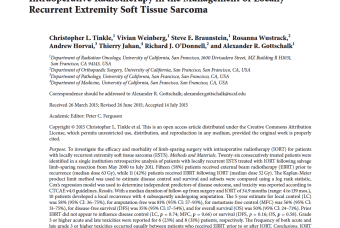 News and
Events
We have plenty of stories to share. Since we introduced of the Mobetron in 1993, a lot of other people have also helped share our stories of innovation; of treatment and of success. We're aiming to bring those stories to one place and keep you up to date about what we're doing to transform cancer treatment.
View News & Events
Career Opportunities
We are always looking for the best and brightest; the innovators and the disruptors, the makers and the doers. If you are committed to moving the business of cancer treatment forward, we should talk. If you're interested in working with IntraOp, the next step is yours. Let us know what makes you tick.
Contact Us
What is IORT?
The game changed when IntraOp introduced electrons to the equation. Targeted radiation using electrons delivered by a self-shielded unit meant that safe radiation could be brought to the operating room and in turn, to the patient. With the IntraOp® Mobetron®, the next generation in cancer treatment is here. Now.
Learn About IORT